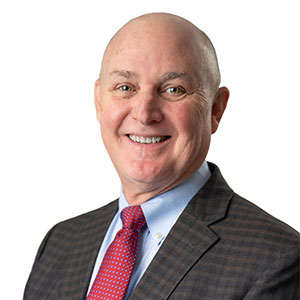 Marty Parker
Owner & General Manager
Marty is a graduate of Francis Marion College with over 30 years of IT Management experience. He served 13 years in the manufacturing industry and 13 years in corporate-owned healthcare institutions. Before acquiring Heritage Digital, Marty was the Chief Information Officer of Carolinas Hospital System in Florence, SC, for eight years. In his free time, Marty enjoys golfing, fishing, and hunting. He and his wife, Karole, are avid sports fans. If anyone needs a ride to Clemson, they probably have a vehicle heading that way soon. Marty is the proud father of three sons: Trey, Ken, and Kris.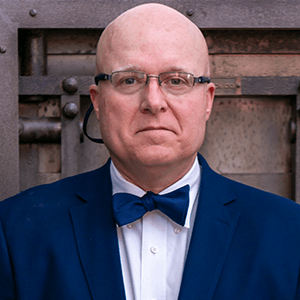 Ray Graham
Operations Director
Ray Graham is a veteran of the IT industry with over 25 years of experience. He brings years of leadership experience in his military and professional background. Ray has been a part of Heritage Digital for eight years. He oversees all aspects of service delivery related to all agreements and professional services we offer. Ray is a member of GBN Florence. Ray is married to Beth and has three children: Elizabeth, Austin, and Adam.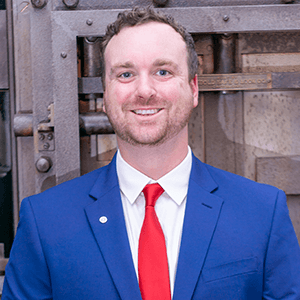 Matthew Anderson
Director of Sales
Matthew Anderson is a graduate of the University of South Carolina and Francis Marion University. He brings five years of corporate sales and customer service experience to our team and has been a part of the Heritage Digital team for six years. Matthew is a proud member and past President of the Florence Breakfast Rotary and serves on the Board of Directors for One Child At A Time - a local nonprofit focused on fighting human trafficking. Matthew is married to Elizabeth, and they have two dogs, Max and Landis.
Luke Peluso
Director, Systems Services And Support
Luke Peluso is a graduate of Coastal Carolina University with 20+ years of experience in the IT industry. Luke has seven years of experience working in the corporate and nonprofit sectors. He has been a part of the Heritage Digital team for eleven years. Luke oversees all development, delivery, and management of advanced technologies and managed service offerings at Heritage. He oversees and manages all technicians for the company. When he is not working, Luke enjoys smoking meat, spending time with family and friends, and watching USC Trojan Football.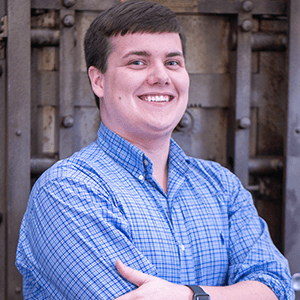 Kris Parker
Marketing Director
Kris Parker has been a part of the Heritage Digital team since 2013. Kris earned his Bachelor of Science in Business Management from Clemson University. He brings a diverse background of information technology, sales, and marketing experience to our team. When he is not working, Kris enjoys spending time with family and friends, playing the piano, fishing, and traveling.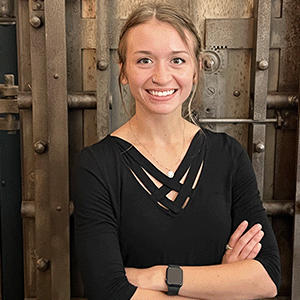 Kate Hickman
Community Liaison
Kate Hickman-Craig is the Community Liaison at Heritage Digital. Kate joined the team in December 2021 and has worked hard to create relationships between the community and Heritage Digital. Kate has a diverse background with over ten years in sales and administrative assistance. She and her husband, Michael, are proud parents to their two children: Emma and Lincoln. They utilize every chance they get to spend the day outside doing various activities, from having dance parties on the front porch - going golfing - and endless fetch with their two shepherds: Sirius and Lily.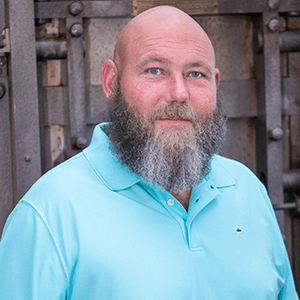 Ty Sauls
Level 3 Technician
Ty Sauls is a 15+ year veteran of the IT industry, who brings experience from various industries, including manufacturing. He has been a part of the Heritage Digital team for 13 years. Ty is an avid fisher, boater, Harley Davidson rider and fanatic, and a member of the APA Pool League. Ty enjoys spending time with his wife, Jordan, and their family.
Jared Matthews
Managed Services Technician
Jared Matthews is a Managed Services Technician at Heritage Digital. Jared joined the team in May 2022 and actively works part-time on our team. Jared is a sophomore at Anderson University pursuing a degree in Cybersecurity and Mathematics. Jared has four years of experience working in information technology. When Jared is not working, he enjoys playing basketball with his brother, playing the guitar, attending concerts, cooking with his girlfriend, and spending time with family and friends.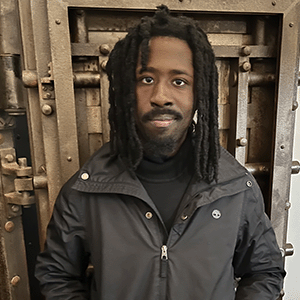 Maleek Self
Solutions Systems Technician
Maleek Self is a Solutions Systems Technician at Heritage Digital. Maleek earned his associate degree in Networks Systems Management from Florence-Darlington Technical College in 2022 and joined the HD team. Maleek was born and raised in Florence and graduated from South Florence High School. Maleek's passion for helping people get the solutions they need to their problems makes him a valuable asset to our team. Maleek is actively working on CompTIA A+, CompTIA Network+, and CompTIA Security+ certifications to advance his knowledge. Maleek enjoys playing video games and spending time with his family and friends in his free time.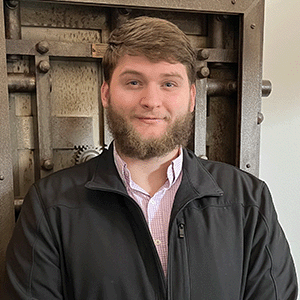 Danny Bratcher
Solutions Systems Technician
Danny Bratcher is a Solutions Systems Technician at Heritage Digital. Danny graduated from Honeapath High School and proudly served our nation in the US Army. Danny has been immersed in technology for over five years. During his time in the Army, Danny underwent IT training at Fort Gordon and finished training in 2020 at the Cyber Center of Excellence. Danny served as a Nodal Networking Operations Manager in New York until he and his wife relocated to Darlington, and he joined our team. Danny enjoys spending time with his wife and their pets, family, and friends in his free time.